My 2013 Sewing Project Gallery:
9/2013 - This
silk chiffon top
was made from a delicious salmon pink fabric that I am in love with. Unfortunately, I don't love the top.
5/31/2013 - My
wool outfit entry
for the Natural Fabrics contest over at PR, came in 20th place out of 75 entries. The
skirt
and cape are both made from sterling grey, 100% wool suiting and the
top
is made from navy, handkerchief weight, 100% wool. Wouldn't you just know that as soon as I finished this, the temperature changed from chilly to hot. That's OK, I'll enjoy this cape in the fall.
5/23/2013 - My
entry, in linen
, for the Natural Fabrics contest over at PR came in 19th place out of 75 entries. The
skirt
is a coral pink linen done up in a fishtail (bottom ruffle) style and the
top
is a simple, semi fitted, pullover in white linen. This is currently my favorite outfit.
4/29/2013 - My
entry
for the Pantone Color Contest on PatternReview.com came in 14th place out of 24 entries. The
top
is Nectarine embroidered cotton shirting with a striped cotton voile belt (lined) in Dusk Blue and Monaco Blue. The
skirt
is a Dusk Blue linen.
4/24/2013 - Finished my first knit top. Such a fun pattern from HotPatterns.com. I found it as a free download from Fabric.com. It's called a Fringe Festival Knit Top. So cute and comfortable!!!
3/31/2013 -
My Easter outfit
. The top is a cowl neck with a wrap belt of butterscotch yellow silk. The skirt is made of poly. This was my first modern "me-made" outfit ever. I am very happy with it.
~*~*~*~*~*~*~
My Goals For 2013:
I want to sew a me-made wardrobe. I will not be purchasing any ready made clothing (this does not count undergarments) for this year. I would love to make an outfit every week but I will be satisfied with one outfit each month, including accessories.
Here are the modern sewing skills that I have attempted in 2013
:
Zipper instillation (4)
Sew-In Interfacing
Fusible Interfacing
Darts and contour darts
Hand stitched rolled seams
Adjusting pattern to omit darts and lengthen bodice
Adding lining that wasn't called for in the pattern
Button and fabric loop closure
Omitting lining called for in the pattern
Faced skirt waistline (2)
Waistband (1)
Adding length to a top
Omitting darts
Modifying sleeves
Modifying a neckline
Bound neckline
arm scythe facing
These are the fabrics that I have used in modern sewing for 2013
:
Double Knit Cotton (t-shirt material)
Canvas
Polyester Lining
Silk Crepe de Chine
Linen
Embroidered Shirting
Wool Suiting
Handkerchief weight wool
Silk Chiffon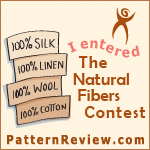 May 2013
My entries came in 19th and 20th out of 75 entries.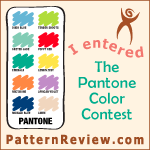 April 2013
My entry placed 14th out of 24. Not bad for my first contest.