My sewing goals for this year are to complete at least one outfit each month, including hat, handbag and accessories. So far I have failed miserably. However, looking ahead to the Natural Fibers Contest has me debating how I can accomplish my preset goal for May and use that accomplishment as an entry for the contest. Here are the options that I have come up with:
There was a question on the contest forum thread that asked about making an outfit for the entry. The answer was that if you make an outfit, it has to be all of one fiber. So, an outfit of cotton would be an easy idea, but I don't have any cotton for a skirt. I do have a length of linen that I purchased for a skirt and I have the pattern as well, but alas I have no linen for a top. Each of these first two options would involve the purchase of more fabric. Not a bad idea but I would like to use what I already have... unless there is an amazing sale.....
My third option is what I am really leaning on. Whether or not I can accomplish it is an entirely different story. Here's the idea:
I have about 7 yards of sterling gray wool suiting that I purchased, for historic sewing purposes, and it turned out to be too heavy and not at all suited for what I wanted to do. This length would be more than enough for this cape pattern: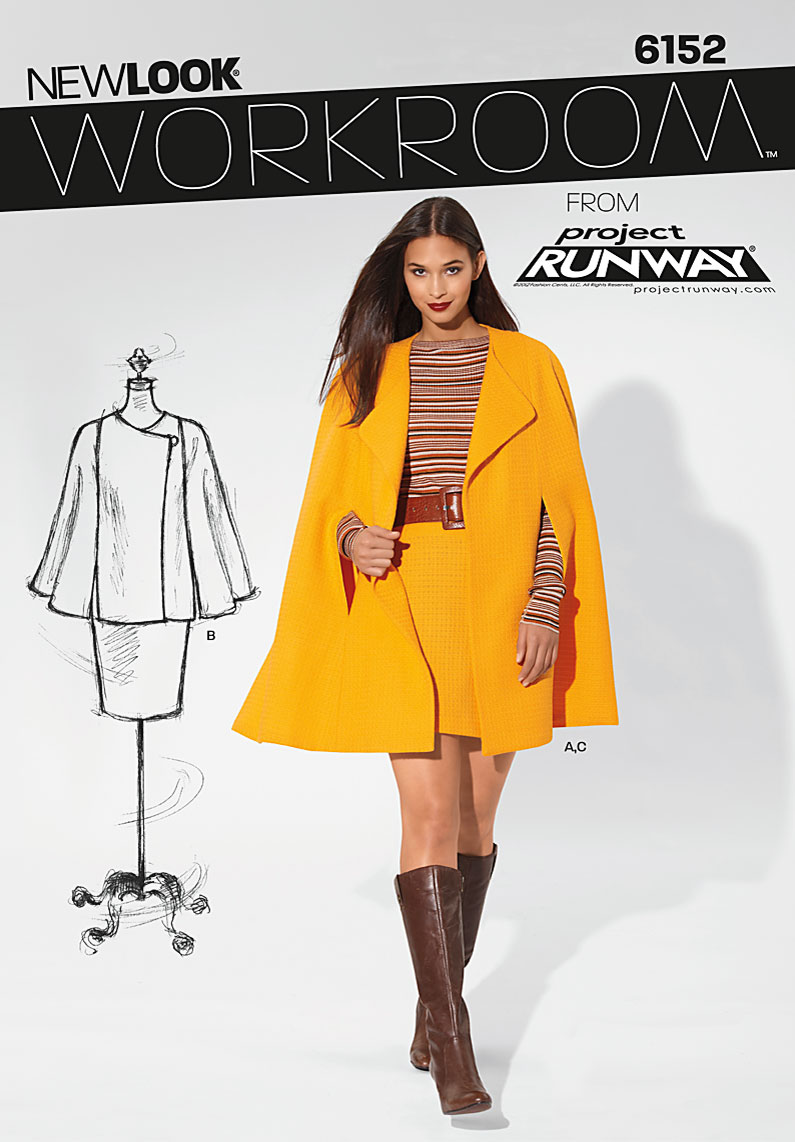 New Look 6152
as well as the pencil skirt portion of this pattern: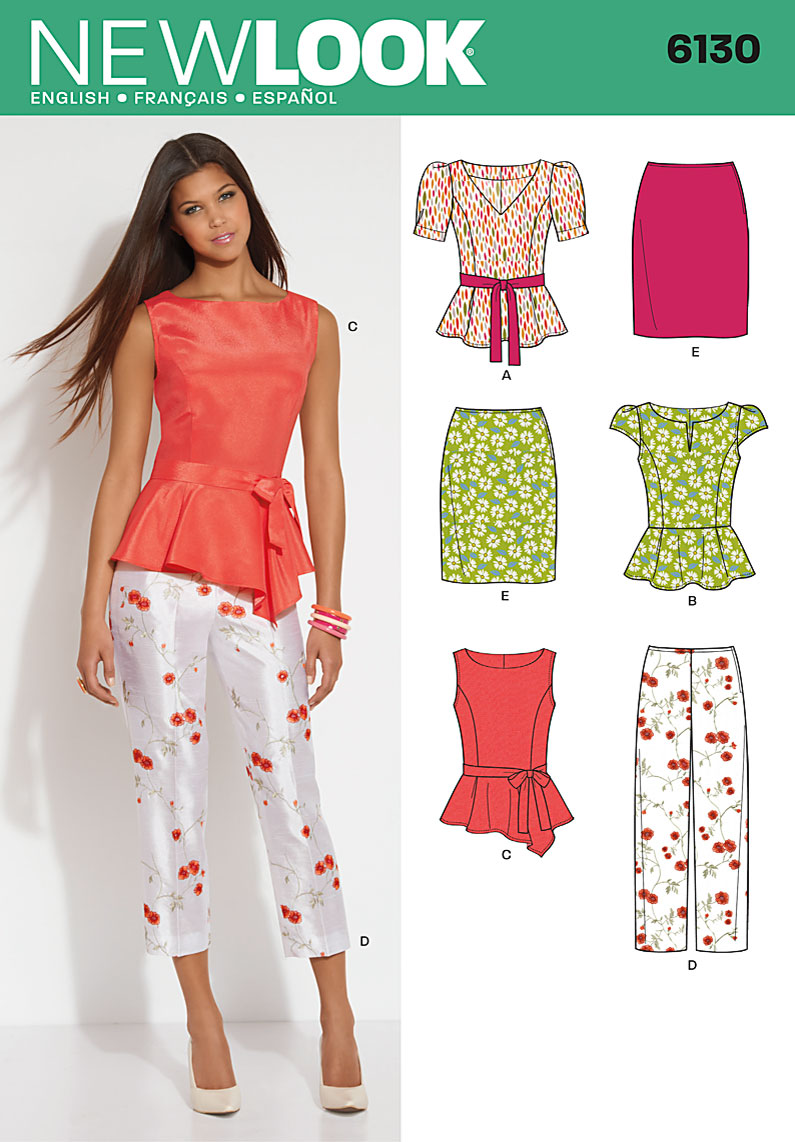 New Look 6130
I wouldn't use the skirt portion of the cape pattern because it is way too short for me.
I also have a yard of very dark blue, tropical weight wool that was also purchased for an undecided historic sewing project. It's very light and drapy and would look lovely as a cowl neck top using this pattern: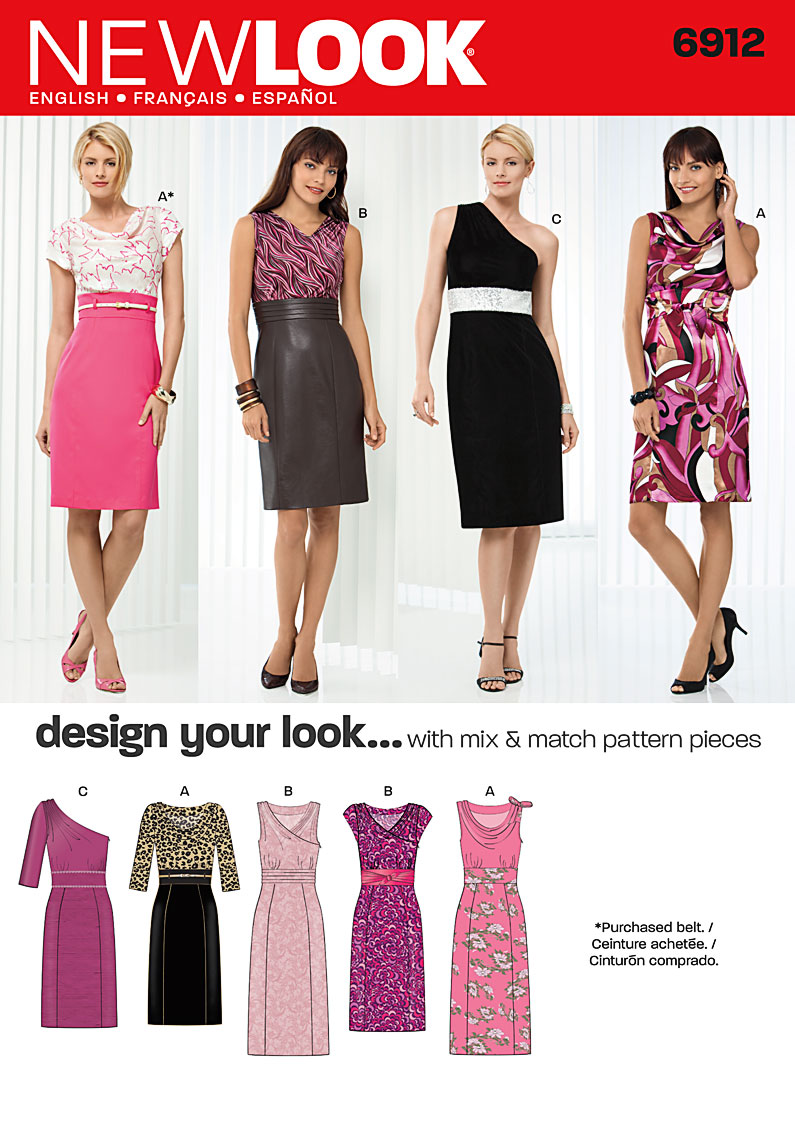 New Look 6912
I will be using just the top part of this dress. Of course, I will have to lengthen it. I am hoping to use the cowl neck and cap sleeves shown in view A.
With that as my contest entry I would come away with an outfit.... but not an outfit suited to the current season. However, I would come out ahead of schedule for my fall/winter wardrobe. Then there would be extra time to make the hat and handbag to match.
Now to debate whether I could, not only make that outfit for the competition but, also make the garments that I had planned for April.
5/31/2013 Update - Talk about cutting it close! Today is the last day to enter the Natural Fibers contest and I have finally finished my wool outfit. I put the last stitch in the cape last night before bed and took pictures this morning. Here's the finished project:
Sterling grey wool suiting made into a cape and skirt with a cowl neck top of handkerchief navy wool. Wouldn't you just know that the weather has finally decided to turn warm and now I can't wear it. I sure wish I had this outfit done at the beginning of the month. I would have gotten a great deal of wear out of the cape. That's OK, fall will be here soon enough.
Truth be told, I don't like the poly lining that I put in. I'll be looking for some pink silk lining to replace it with. For all the details on each piece, my post for the top is
here
, the skirt is
here
and the cape post hasn't been written yet.